Referring Veterinarians: Why to Refer to Route 66 Veterinary Emergency & Critical Care Center
Route 66 Veterinary Emergency and Critical Care Center was created to serve as an extension of your practice at times when you are not available. We believe in not only providing exceptional service to your clients and their pets, but to you, the referring veterinarian. We are available 24 hours a day to best serve you and your clients. Our well-equipped facility allows us to provide your patients with affordable, state of the art care that is on par with other area facilities while our focus on exceptional client service and efficient hospital design allows us to provide truly compassionate care to both clients and pets alike.
We will always strive to foster the bond between you and your clients. To this end Route 66 Veterinary Emergency and Critical Care Center does not provide wellness services of any kind. Clients will always be asked to return to your facility for follow up care. Should specialty care be indicated we will always make every effort to include you in any referral decisions unless a critical situation precludes us from being able to discuss the case directly.
At Route 66 Veterinary Emergency and Critical Care Center we truly believe that emergency and critical care medicine should be a collaborative effort between the family veterinarian and the emergency clinician. We strongly encourage active communication on all facets of care beginning with the initial referral and extending beyond discharge of your patients the following day. We also encourage direct communication from you and will gladly receive calls to provide updates on your patients at any time. We accept email communication at any time and every effort will be made to reply within 24 hours of receiving messages. We will always provide case updates and records upon discharge of your patients from our hospital.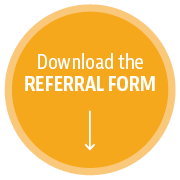 We encourage you to utilize our services so that you can see firsthand the difference that truly focused, compassionate care can make for you, your clients and their pets.
Learn more about our referral policies »